Rainbow sparkle sparkle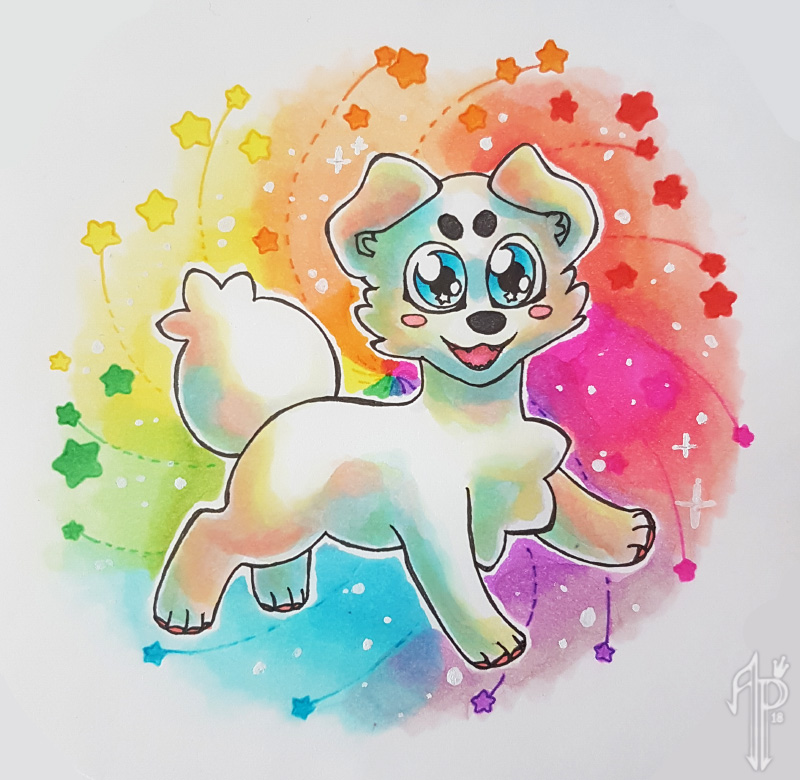 Date: August 18th, 2018
Materials: Black marker, Copic Ciao markers
Artist's comment: A birthday card for a family member. This isn't really my usual style, but I think it's cute. I kind of like the weird spherical tail. But what I'm really proud of is actually the background. Look at that blending! Yeah! The card was well received, too.